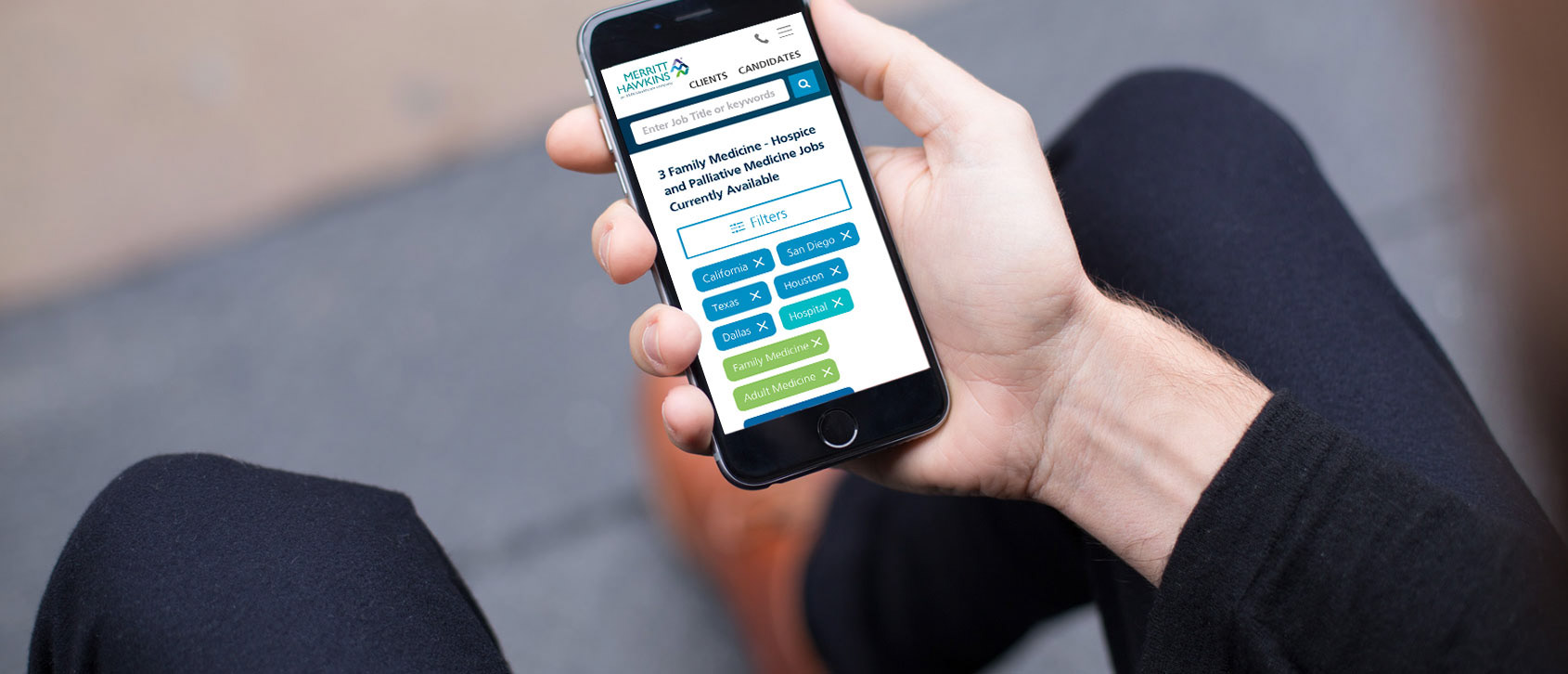 The Project 
Merritt Hawkins, AMN Healthcare's perm physician brand is a leader in physician search and consulting, but it's lackluster web experience and non-existent mobile presence misrepresented its lead position compared to its competitors. With such competition in the healthcare recruiting industry, a visual overhaul was long overdue and an opportunity to visually enhance the brand. I thus set out to reimagine the MHA site so it can maintain its presence for years to come.

We set out to create a brand new responsive site, integrating a user-centered focus to provide an optimal and seamless experience for physicians, clinicians and clients agnostic to any device. By modernizing the site with a responsive design, expectations are that Merritt Hawkins will increase its mobile search audience, provide an improved user experience for job seekers (specifically on the job search feature) and prospective clients on the web and increase its organic presence and overall conversion rates.
As lead designer I worked on all aspects of the new responsive design, concepting ideas from ideation to implementation, including UI design, visual design, along with delivering design specs and UI component guidelines.